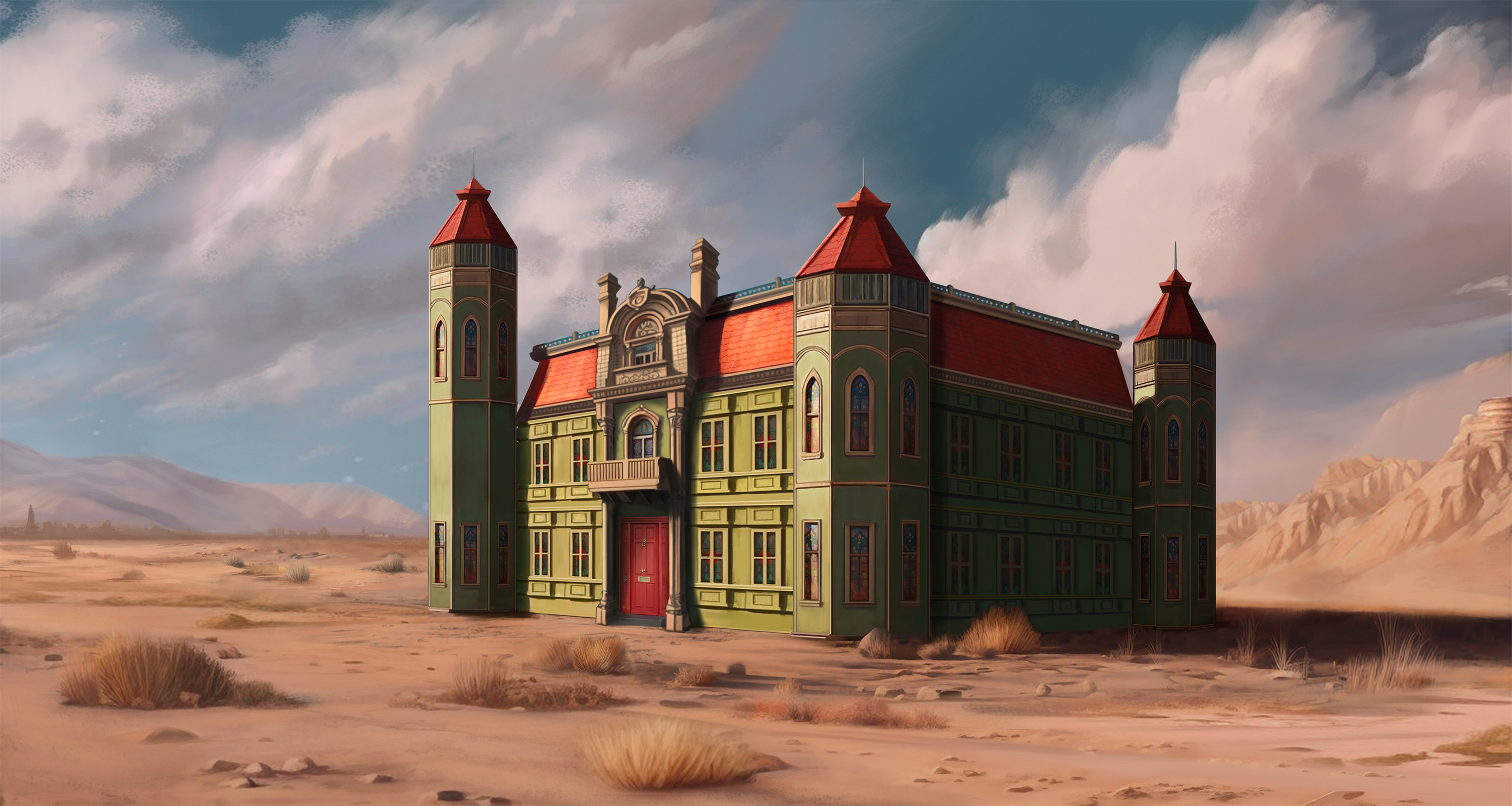 The Propitius
Home to the infamous Arthur Wilson, and the final resting place of over 300 souls, the Propitius terrorized not one, but two generations of Americans, and is considered to be one of the most infamous buildings still standing in the country.

The Propitius hotel began construction in 1902. However, there were reportedly many delays and alterations to the plans throughout construction, leading it to not be completed until late 1906. The reason for this was because the project was headed up by Wilson himself. Without any background in architecture, he insisted on providing all the floor plan documents, which changed radically, sometimes even multiple times in a single day. Even more curious, many of the rooms were seemingly built without a given purpose, and some seemed to be sealed up altogether after being completed. It's also well documented that Arthur had secret rooms and tunnels hidden throughout the building. Because of the sheer volume of different floor plans, and Arthur's penchant for secrecy, it's hard to find an accurate layout of the building. Below are a few photos of a map that was discovered in the 1980's, and as far as we know it's the closest thing to an accurate layout of the Propitius.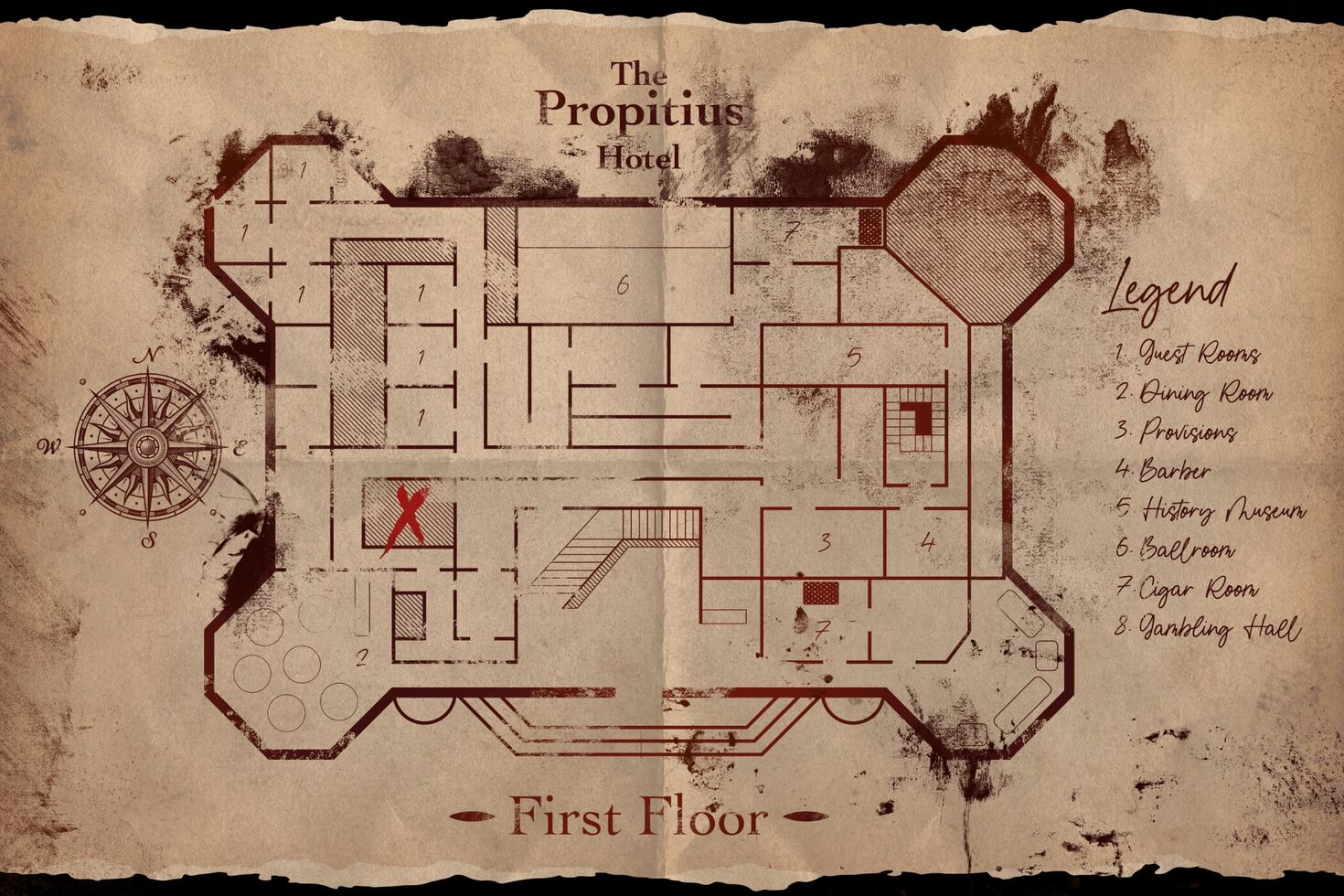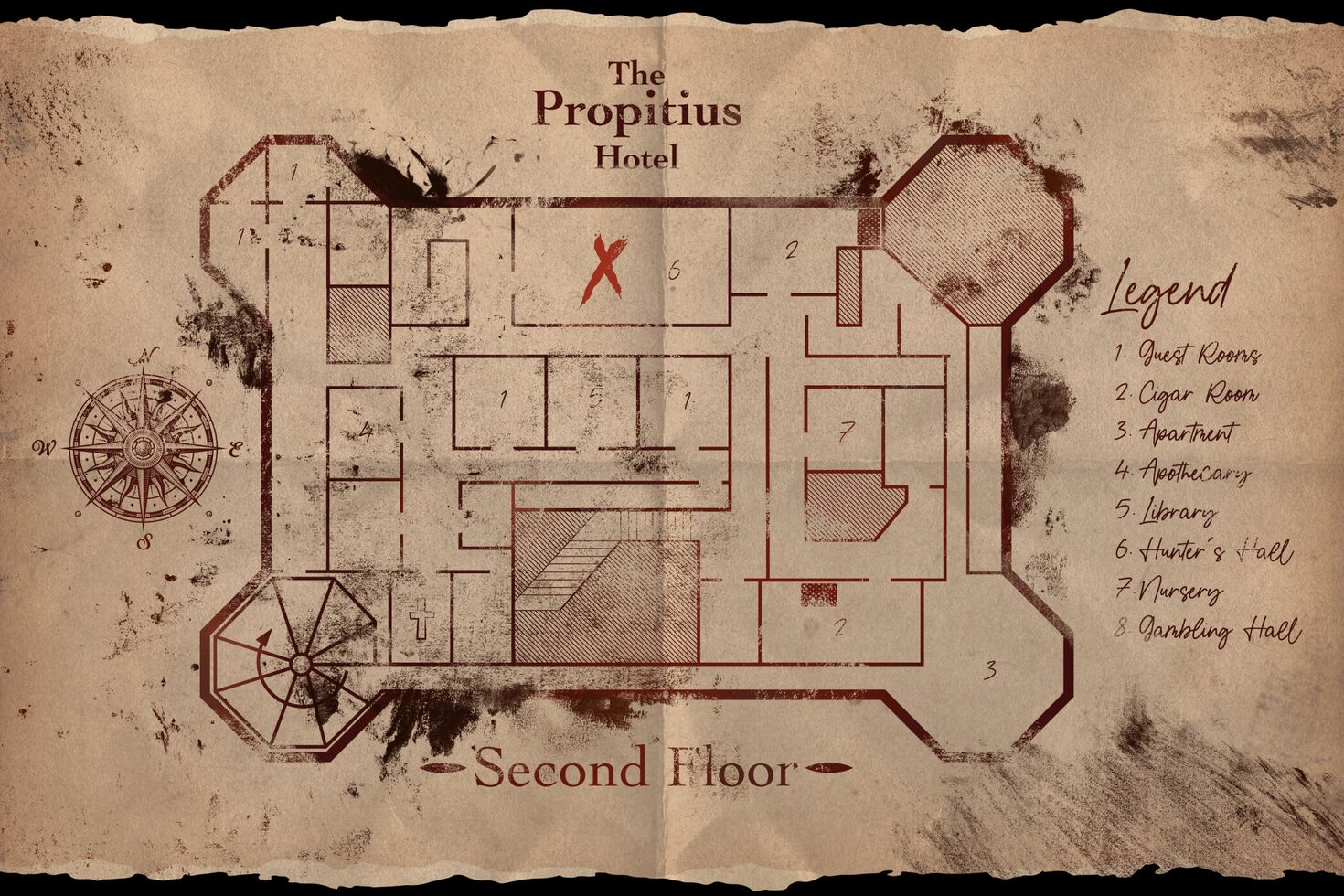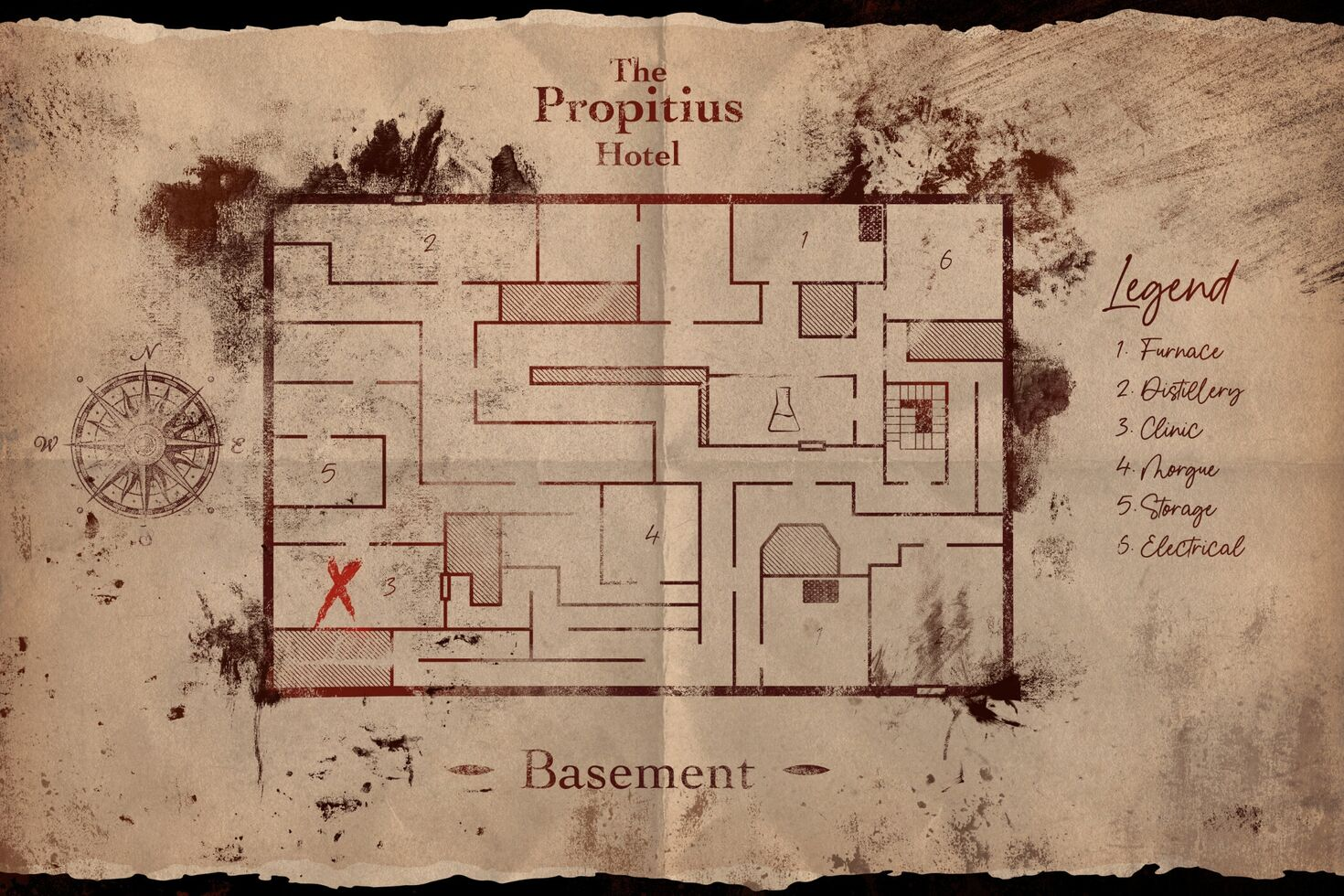 The Propitius operated from 1906 to 1928, undergoing constant renovations during the entire time it existed. It was initially built as a place for gold miners to spend a portion of their hard-earned wealth, however when the mine dried up and prohibition hit, the hotel took on a new life as a haven for drunkards, gamblers, and those in search of vice. Wilson converted a number of spaces in the basement into alcohol distilleries, and connected them to the abandoned mining tunnels under the town for distribution.
In November of 1928, one of the distilleries in the basement exploded, uncovering the skeletal remains of over a dozen bodies buried underneath. Wilson fled, and was never apprehended. After the incident, the hotel was shut down, and the rest of the town was quickly abandoned.
The Propitius, along with the rest of the town of Dire was purchased by William Krentler in 1986 as a restoration project. However, because of unsafe conditions, and out of respect for the suspected number of bodies still on the property, The Propitius was never opened to the public.